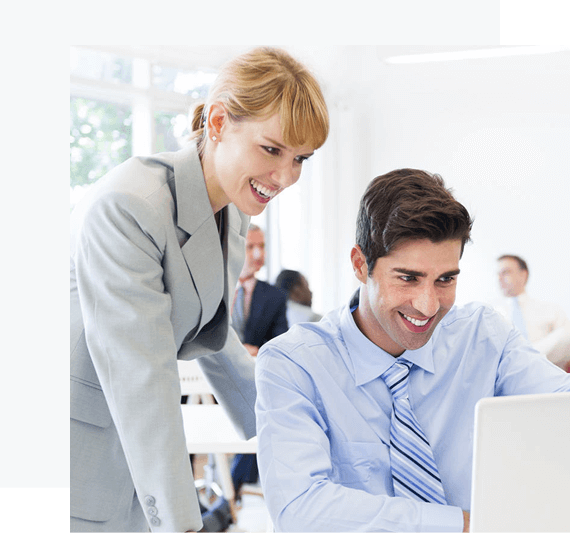 The Best People for the Job
When you are looking for a partner on something as important as your Information Security or Business Continuity and IT Service Management project or meeting your Privacy and Compliance obligations and needs and you want to find the best people for the job, come to Seven Step Consulting.
Seven Step consultants are experienced, trained, and certified professionals with a broad range of domain relevant skills supplemented by subject matter expertise in one or more of the subject domains .We have built a team and wide network of professional associations that we believe represents the best and the brightest in their respective expertise areas who will add substantive value
Real World Experience
At Seven Step Consulting we recognize the importance of real-world experience in finding the right solution to a problem. The team you will work with at Seven Step Consulting not only has impressive resumes, but moreover have first-hand experience in implementing consulting solutions ,training and audits across industry sectors.
Diverse Backgrounds
Our Team Members and partners bring together their varied and diverse skills as a project team with cross-industry pollination of best practices from around the globe. They will bring this diversity in perspective to your projects and ensure that you know and benefit from their knowledge of what works well inside and outside your industry.
Proven Project Management Processes
Supporting this team of professionals is a proven project management process that Seven Step Consulting has perfected over years of projects and post-project analyses. You can feel confident that you'll be operating within a system that has reliably delivered results for many other clients.
Complete Life Cycle Approach
Seven Step Consulting is geared to helps you ensure security and safety at all stages of your business growth. Best practice standards and improvement strategies can be implemented through goal-driven plans; integrated, productive approaches; and ongoing monitoring.
Our experienced consultants, auditors and trainers add substantive value to help your business move in the right direction, whether you are a young start-up or a large multinational. We can help at any stage in your organizations lifecycle in:
Identification, evaluation and management of key business risks by means of a structured program based on best practices methodologies.
Provision of in-house training and development workshops and open courses on business risk management, Information Security, IT Service Management, Business Continuity, Governance and compliance, and internal audit best practices.
Helping Internal Audit functions across the world to establish auditing and assurance best practices.
Implement, and support best of breed technology solutions in Information Security and Software.
Ensure accreditation and certification to best practice frameworks.
Please Get in Touch for more information on how Seven Step Consulting experts can help your organization.
WHY US
A CHOICE THAT MAKES THE DIFFERENCE AND ADDS VALUE TO YOUR BUSINESS.
When choosing a service provider that can help you address all you Cyber security, Risk and Compliance management requirements it's a big decision, and we know you have a lot of companies to pick from.
If at first, many of your options seem the same on the surface, it's important to keep in mind, like most things in life they are not all created equal.
Seven Step Consulting has several unique qualities that set it apart from competition! As our guiding philosophy, we work closely with our clients, providing an outside-in approach to the client's businesses.
So, to help you decide Seven Step Consulting is the right partner for you, here are the top reasons our clients have chosen us in the last two decades as the preferred consulting services and solutions partner! You have several strong reasons to choose 7 Step.
01.   We Are Knowledgeable and Experienced
We've been in business for nearly 20 years and the 7 Step team brings over 3500-man years of cumulative experience and track record of providing successful Cyber security, Risk and Compliance management services to our customer all over the globe.
We understand how to provide holistic Cyber security, Risk and Compliance management consulting services and solutions to our customers so that they can carry on their business in a safe and secure manner.
It's an ability we first learned as makers of carefully-crafted Cyber security, Risk and Compliance management consulting services and solutions.
That's why we are market leaders trusted by our customers who are market leaders in their business across verticals such as Start Ups, SaaS service providers, BFSI, IT & ITES Telecom, distribution and logistics, financial services, pharmaceuticals/medical technology and hospitality.
02.   Engage, Enrich, Empower
At Seven Step Consulting, we employ the Engage, Enrich, Empower approach. It's a fundamental yet highly effective process that helps our clients realize clarity and success.
First, we ENGAGE with your organization and assess your current state in terms of strengths and opportunities in the context of your cyber security, risk and compliance needs.
From there, we work closely to ENRICH your people, processes and priorities to a strategy. In doing so, we achieve your goals, your objectives and your desired outcome.
03.   We Get Involved and Care about Our Customer's Success
Our team of experts is not only knowledgeable; they're passionate about helping our customers succeed.
If you are looking for peace of mind that your technology partner will be there when you need them, look no further. From our first interaction, we will focus our efforts on helping you find a solution to the issues you face.
The reason for such longevity is in no small part due to our passion for and commitment to excellence and customer service! This is what keeps our customers coming back time and time again, year after year! We pride ourselves on our levels of repeat business and this could not be achieved without outstanding levels of customer service.
Now it's also serving us powerfully as we expand our business, around the world and in new business areas.
As our over 95% client retention rate proves, the quality of service we provide is one of the main reasons our clients choose us and stay for the long haul.
Here are just a few of the phrases they've used to describe the top-quality services we provide.

"A delight to work with"
"Collaborative and Supportive"
"A great asset and very responsive and easy to work with"
"Reliable, Trustworthy and Friendly"
"Always a phone call away"
"Amazing, efficient and easy to work with"
04.   We are a One-Stop Shop for All Your Needs
Every business division follows our founding principle: Know what you're talking about.
We deliver customized solutions in partnership with Information Security leaders who are experts in their chosen areas. We have the expertise to help you manage all of your Cyber security, Risk and Compliance requirements. This makes us a great fit for businesses who don't have the resources to hire their own cyber security staff, or who want to add a little extra muscle to their compliance and risk management team.
05.   We invest in our people, and demand the highest quality from them.
We lead in the sectors in which we operate, and it's always more comfortable to do that with your head held high. Not surprisingly, our success is built on the quality of our people and the opportunities they enjoy.
Our team led by industry veterans, is armed with industry specific certifications and skils including CISA, CISM, CGEIT, CRISC, PMP, Six Sigma, DISA, CHPSE (HIPAA), ISO27001, CEH, ITIL, COBIT and more.
We continuously enhance and enrich our knowledge in related areas to provide quality services to our customers.
Our key team members put together have > 3500-man years of collective experience having worked with companies across the globe.
We spend heavily on training. We want the people who work for us to realise their ambitions: the happier they are, the more creative we become, and the better solutions we produce for our audiences and partners.
06.  We work to the highest standards, whatever the requirement.
Our Cyber security, Risk and Compliance management consulting services and solutions are sharp and insightful. Our services set standards. Our product offerings are pace-setters delivered and implemented in partnership with world leaders.
And it attracts a strong following. It's a wonderful virtuous circle: the better the job we do for our customers, the greater the rewards.
07.  We work to provide you with great value
We pride ourselves on designing and delivering fast, cost-effective services so that our clients can see the immediate rewards.
We remain competitive and our services are competitively priced.