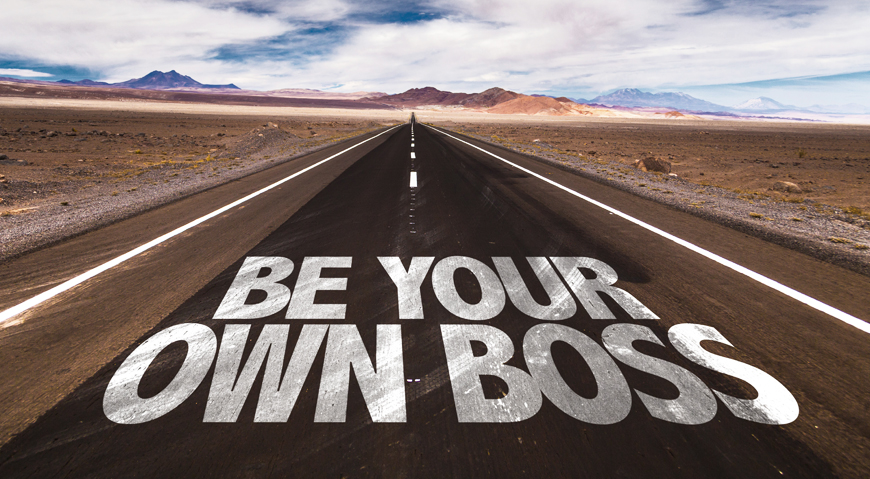 Become Our Partner
"Your time is limited, so don't waste it living someone else's life. Don't be trapped by dogma – which is living with the results of other people's thinking. Don't let the noise of other's opinions drown out your own inner voice. And most important, have the courage to follow your heart and intuition. They somehow already know what you truly want to become."
Steve Jobs
The Vision
Helping Business Owners Grow Profitably!
We are very excited to announce that Seven Step Consulting Private Ltd. is now offering a choice of franchise opportunities that will allow professionals around the globe, with diverse skills and industry experiences, to enjoy and be part of the success of the 7 Step brands.
Becoming a 7Step franchise owner can be a rewarding career move, and a major step in becoming an independent entrepreneur running your own successful enterprise. We and can help you share knowledge of running, improving, securing business operations through a range of best practice frameworks, cutting edge technology products and implementation support services, to an even greater number of companies and businesses in need!
Unique Franchise Concept that allows you to simultaneously learn, improve your professional skills, contribute to the success of your customers in and earn your profits from day one by providing them a whole range of knowledge related business solutions and services that leverage cutting edge technologies brought to you by best of breed market leaders.
Allows you to actively participate in a variety of roles in the high potential, high growth solutions and services in the areas of Information Security, IT Service Management, Business Continuity, Business Process Excellence, and Knowledge Solutions that enhance career growth and provide vital skills much needed by the industry. Speed up the learning curves and avoid the pains of starting on your own. Establish your own business without any upfront investments.
You are a person who has decided to take control of his /her own life, and believes that in working for himself is important and that going back to work for someone else will be the last thing they will ever do. You truly believe in living the entrepreneurial dream.
You share our "Passion for Pursuing Excellence" and you've got the spirit of an entrepreneur, but the bank account of student. Don't worry! We can come together for a mutually beneficial partnership. We don't want your money!
Instead, we want you to start earning money, from day one by, helping your customers succeed in building their business and organization!
We are looking for people with a mission and passion, enthusiasm, perseverance, drive, determination and commitment in the relentless pursuit of excellence. If you truly believe, that any business can benefit by combining and implementing best practices in people, process and technology, then you are the partner we are looking for.
To us, it really does not matter what your area of professional expertise is!
It could in the areas of Providing Management Consulting (Strategic, Tactical or Operational) ,
Or maybe you are passionate about teaching students on topics ranging from IT security, Business Continuity, Risk management or Data Privacy or you could be an expert auditor with skills and expertise acquired over the years or you are an IT Technical wizard wanting to branch out and diversify , we have a space ,role and model that is suitable for you.
Our biggest strength is the range of skills and experience we provide collectively as a team to our customers to help them grow their business and overcome their unique challenges.
We will provide entrepreneurs a clear and accessible recipe for franchising success so that they can start moving towards their own professional satisfaction. A 7 Step franchisee is part of a team that truly believes in helping each member succeed.
Your Profile
What do you need to join the 7 Step franchise program?
NOT REQUIRED
No prior experience in auditing, consulting, training, technology or ISO certification Business.
No upfront capital for upfront franchise fees.
No investments in office or retail space.
No investments in team and office staff.
No knowledge of the best practice frameworks or technologies.
If you have such, knowledge, support and infrastructure, it will only help you grow faster.
REQUIRED
Knowledge of the local area which makes up your territory.
A network of contacts in the local area with industry associations, business owners
An ability to market 7 Step solutions and services to potential clients and to build and retain a customer base.
24X7 Internet Connectivity and computing capability.
Good working knowledge of English and your local language.
ESSENTIAL
A sincere desire to assist, develop and grow the entire system for your customer's benefit, your benefit, and the benefit of the system as a whole.
The capacity to work hard, work honestly with the support of our team.
Your Role & Requirements
As a 7 Step franchise your role can be summarised into the following key areas below.
Financial Responsibilities: You must be able to financially support the business operations that will be defined in our agreement
Dedication of Time and Resources: Managing the 7 Step Brand's Services and Product by operating the franchise in line with the with our operating standards at all times.
Build A Strong and Loyal Customer Base: You will strive to build a robust customer base by offering only approved products and services and by providing exceptional customer service to create trust and loyalty.
Staff Training: You will make sure that all your employees are adequately trained to perform the job expected of them.
Advertise And Promote the Franchise: You will promote the franchise in your local community while complying with the guidelines or templates provided.
Manage the local marketing: You will Form relationships with other local businesses, sponsor events and do all you can to make sure prospects know how good your new business is
Reporting: You will regularly communicate your needs and concerns with the to us to fulfil your role successfully. Regular profit and expense reporting, test and reports new products and polices to see how successful they are is essential.
Your Benefits
Key reasons why you should apply for 7 Step's franchise are the measurable benefits and deliverables to franchise which include:
Use of an established business model
Shorter time to opening
Comprehensive initial training and ongoing support
Assistance in finding an initial customer
The selling power of a known brand
National and regional advertising campaigns
Customer lead generation through websites and centralized call centre's
No upfront and no franchise renewal fees charged.
Multiple Models with flexibility to allow you increase your earnings at your convenience
Multiple revenue streams with substantially a higher chance of success than in a sole proprietorship
A network of peers (fellow franchisees) to provide advice and moral support through a company intranet, annual conferences, and franchisee associations
Selling software solutions, security products and implementation services to add to revenues
Low, fixed, universally priced and all-inclusive cost of courseware and services charged by 7 step enabling franchises to launch courses and training programs for a wide range of audiences.
Leverage on our good name
Benefit from a proven track record and systems
Regular qualified leads
24*7 offsite and periodic onsite support