We Combine Design, Thinking And Technical
"A recent study from Gartner, Inc., found that 90 percent of companies that experience data loss go out of business within two years."!
Business continuity planning is vital to good business management strategy. Yet most management teams do not give it the required attention or resources. Why? One of the most common beliefs held by many in business is that a disaster simply won't happen to them.
Statistics however tell us a different story: 20% of all companies will suffer fire, flood or storm, power failures, terrorism or hardware or software disasters. According to Contingency Planning Research & Strategic Research Corporation:  43% of U.S. companies experiencing disasters never re-open and 29% close within 2 years. According to Aveco, 20 percent of companies will suffer fire, flood, power failures, terrorism or hardware or software disaster. Of those without a business continuity plan:
80 percent will fail in just over a year
43 percent will not even reopen
93 percent that experience a significant data loss are out of business within five years.
53% of claimants never recoup the losses incurred by the disaster.
SIT UP AND TAKE NOTICE.
Business risk today is not what it was when our predecessors built and operated their businesses. Business Continuity Management (BCM) and Disaster Recovery (DR) are massive areas which mean stress and worry too many organizations. How do you keep your systems and company running in or after a disaster situation?
As the risk of incidents increases and cost of it downtime escalates, the importance of effective business continuity management planning becomes even more critical. Customers, shareholders, and numerous regulatory bodies demand that organizations have plans in place to ensure recovery from any disruption to operations.
Seven Step Consulting Business Continuity Consulting specialist's help you when your business processes are disrupted
Leverage BCM processes, expert- generated guidance and best practices including certification to ISO 22301
Manage entire lifecycle with comprehensive BC Program Management
Use software solutions from leader in BC/DR industry.
Seven Step Consulting helps you with your business continuity strategy design, development, implementation, and long-term program maintenance – consistent with all ISO 22301 Specifications and ISO 22313 Codes of Practices. Business Continuity Management and Disaster Recovery Solutions from Seven Step cover:
Current State Assessment.
Perform a Business Impact Analysis
Business Continuity Risk Assessment
Business Continuity Strategy and Plan Development.
Create an Incident Response Plan.
Plan Testing, Training and Maintenance.
Crisis Communication.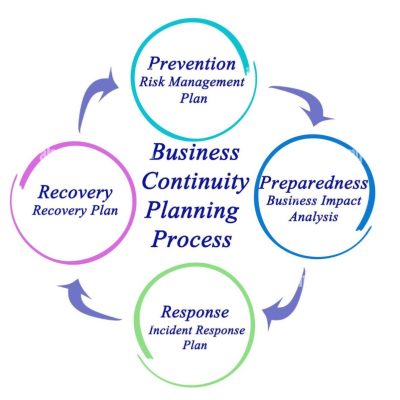 Seven Step Consulting has proven track record, based on years of, designing, writing, testing and updating plans for a wide spectrum of industries including Financial Services, Non-for-Profit, Manufacturing and Software Companies benefits clients working with our team immediately. We combine unique problem-solving orientation with deep technical knowledge and strong execution to help clients achieve success in their most critical missions.
REACH US TO ENSURE THAT WHEN EVEN WHEN A CRISIS STRIKES, YOUR BUSINESS MUST GO ON AS USUAL.